Student Ministries Pastor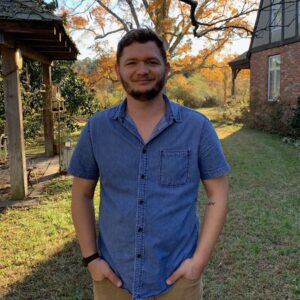 Terry Bennett is our Pastor of Student Ministries and Worship. He has served at Central since 2016. Prior to Central, Terry served as the youth pastor at Rock Hill First from 2012-2016. Terry has also served churches in Pelion and Orangeburg, SC from 2009-2012.
Terry began serving in ministry while he was a senior in high school. Terry married Kate
in 2014. He was ordained as an Elder in the Church of the Nazarene at the 2017 South Carolina District Assembly. In 2020, Terry began serving the South Carolina District NYI as the District President.
Terry enjoys coffee, writing music, and spending time with Kate and their dog, Jules. Terry is also an avid fan of Star Wars.